President of the Day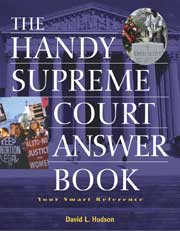 ---
Which two Presidents appointed the most, and which two Presidents became or were offered positions on the Supreme Court?
The most Justices were appointed by an early President and one with a long White House stay.
Early 1900s saw a former President become a Justice.
This former President was offered the Justice position by the successor of his successor, but declined.
---
---

Which Presidents have appointed the most Justices to the U.S. Supreme Court?
George Washington elevated 11 men to the United States Supreme. Franklin Delano Roosevelt appointed 9.
Which U.S. Supreme Court Justice was former President of the United States?
William Howard Taft served as President of the United States from 1909 to 1913. He was nominated as Chief Justice of the U.S. Supreme Court in 1921 by then President Warren G. Harding.
What Other U.S. President Was Offered a Position on the U.S. Supreme Court?
John Quincy Adams was offered a position on the U.S. Supreme Court by then-President James Madison. Adams declined. He later served as secretary of state and President and also argued several cases before the U.S. Supreme Court.
From The Handy Supreme Court Answer Book by David L. Hudson, Jr., (c) 2008 Visible Ink Press(R) Learn fun trivia like who were the tallest and shortest Supreme Court Justices, important decisions like Brown v. Board of Education (1954) and Miranda v. Arizona (1966), and other interesting facts most people don't know.
Dig deeper with these related titles:
The Handy Presidents Answer Book Second Edition


A complete look at every Presidents' who, what, when, where, why, and, how . . . Offering an engaging overview of the U.S.... Read More »

The Handy History Answer Book, 2nd Edition


All things must pass. In an understatement of historic proportions, quite a few things have passed since the end of the last millennium, when The... Read More »

The Handy Supreme Court Answer Book


What's arguably the Supreme Court's most controversial decision? Which Justices signed the Declaration of Independence? How much do you really know... Read More »

The Handy Politics Answer Book


In these politically charged times, interest in the political process is peaking. From the national election debacle in Florida to 9/11 to... Read More »
---