Personal Finance Tip of the Day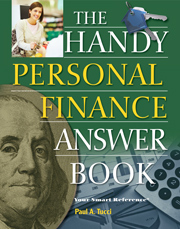 ---
When did the first credit cards appear, and where was the term "credit card" popularized?
Some of the early ones were charge plates and some were paper cards.
By the 1900s, oil companies and retail stores began using them.
The first cards were limited to a particular business.
A sci-fi novel first used the words "credit card."
---
---
In the late 1800s, business owners used charge plates, in order to advance credit for the purchase of items in their stores. By the 1900s, oil companies and retail stores began issuing paper cards which allowed the bearer to purchase goods, and pay at a later date. They could only be used at the particular business that issued the card or at limited locations. In 1950, Diners Club began, and was the first card used for general travel and entertainment. Both American Express and BankAmericard (now Visa) began issuing their own competitive credit cards in 1958.
A nineteenth century author named Edward Bellamy (1850-1898), writing in his Utopian sci-fi novel Looking Backward, used the word credit card 11 times. His book, which describes a society in the year 2000, sold more than one million copies.
From The
Handy Personal Finance Answer Book
by Paul A. Tucci, (c) 2012 Visible Ink Press(R) Answers to more than 1,000 answers to questions on personal finance, its history, and managing one's financial life.
Dig deeper with these related titles:
---