Personal Finance Tip of the Day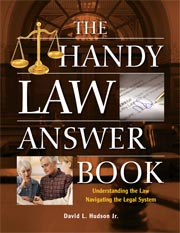 ---
What is predatory lending?
It takes advantage of vulnerable consumers.
It provides very steep costs for credit.
It is predicted by eight major warning signs, according to the Center for Responsible Lending.
---
---
Predatory lending refers to lending that preys on those most vulnerable by providing credit but with steep costs. Predatory lending is marked by larger penalties for late payments, penalties for pre-payment, a repayment plan under which periodic payments cause the loan balance to rise instead of drop and clauses that allow lenders to accelerate the amount of debt.
The Center for Responsible Lending (http://www.responsiblelending.org) has identified what it calls "eight signs" of predatory lending. They are:
1. Excessive fees
2. Prepayment penalties
3. Inflated interest rates from brokers
4. Steering and targeting
5. Adjustable interest rates that explode
6. Promises to fix problems with future refinancing
7. Not counting taxes and insurance
8. Repeated refinances that drain your resources
From The Handy Law Answer Book by David L. Hudson, Jr., JD., (c) 2010 Visible Ink Press(r) Combines practical legal tips with an exhaustive overview of U. S. law to answer to more than 800 legal questions.
Dig deeper with these related titles:
---