Personal Finance Tip of the Day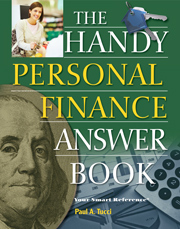 ---
What is a financial planner, and what are some qualifications to look for in a financial planner?
He or she can advise clients on assets, budgets, and debt reduction.
He or she can be a one-stop source of information.
He or she should have considerable experience.
He or she should have worked with clients in similar economic situations to yours.
---
---
A financial planner can advise clients on how best to increase their assets and reduce their debt, help establish an expense budget and savings/investing budget, and help develop a detailed strategy or financial plan to realize short and long term financial goals.
For people who are too busy to invest the time and energy involved in researching the myriad of financial options available to them, a planner may represent the one-stop source of information that busy individuals need. Also, using an outside adviser may help enforce the sort of discipline that is needed to reach one's financial goals and may help steer you in the right direction.
Experience is very important since a financial planner has to have demonstrated many years of experience across a wide variety of clients in order to learn and be able to give the client proper advice.
The best financial planners understand and advise people who share similar characteristics. You wouldn't want to go to a financial planner that specializes in the elderly if you are in your twenties and are relatively new to the work force.
Certifications are very important and demonstrate that the planner has gone through the courses, examinations, and continuing education, as well as the ethical training involved in the certification process. One should never use a financial planner who does not have such credentials.
From The
Handy Personal Finance Answer Book
by Paul A. Tucci, (c) 2012 Visible Ink Press(R) Answers to more than 1,000 answers to questions on personal finance, its history, and managing one's financial life.
Dig deeper with these related titles:
---