African American Hero of the Day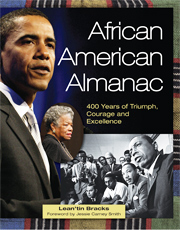 ---
What popular actor became a star with his television series The Fresh Prince of Bel-Air?
He is also a Grammy Award-winning rap artist.
He was in the blockbuster films Independence Day and Men in Black.
He married actress Jada Pinkett.
He is a philanthropist, supporting causes in disaster relief and children's health.
---
---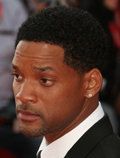 Will Smith (1968-)
Actor, Singer
Born Willard Christopher Smith on September 25, 1968, in Wynnefield, Pennsylvania, Will Smith grew up in a middle-class black neighborhood but attended predominantly white Catholic schools. At the age of eighteen Smith and friend Jeff Townes formed the rap group DJ Jazzy Jeff and the Fresh Prince. In 1987 the duo released their second album, which was widely successful. The single on the album "Parents Just Don't Understand" won a Grammy Award for the best rap performance. The duo went on to release three more albums.
In 1996 Smith landed a role in a sitcom based on the life experience of Benny Medina, The Fresh Prince of Bel-Air. The sitcom, which ran from 1991 to 1996, found its success in the goofy, carefree attitude of Smith. He appeared in Bad Boys (1995), and he established himself as a box-office draw in the film Independence Day (1996), followed by Men in Black (1997), Enemy of the State (1998), Wild Wild West (1999), and an Oscar-nominated portrayal of Muhammad Ali in Ali (2001). Smith's almost yearly releases continue to have a box office draw, including Men In Black II (2002), I, Robot (2004), Hitch (2005), The Pursuit of Happiness (2006), I Am Legend (2007), and Seven Pounds (2009).
Smith has continued to put out rap albums, which include major singles such a "Getting Jiggy With It" and "Just the Two of Us," as well as solo and collaborative albums, including Willenium (1999), Born to Reign (2002), and Lost and Found (2005).
Smith and his actress wife Jada Pinkett Smith continue to support philanthropic causes for disaster relief, children's health, and many other organizations.
From African American Almanac: 400 Years of Triumph, Courage and Excellence by Lean'tin Bracks, (c) 2012 Visible Ink Press(R). A wealth of milestones, inspiration, and challenges met . . .
Dig deeper with these related titles:
African American Almanac: 400 Years of Triumph, Courage and Excellence


A wealth of milestones, inspiration, and challenges met. . . The most complete and affordable single-volume reference of African... Read More »

Freedom Facts and Firsts: 400 Years of the African American Civil Rights Experience


Spanning nearly 400 years from the early abolitionists to the present, this guide book profiles more than 400 people, places, and events that have... Read More »

Black Firsts: 4,000 Ground-Breaking and Pioneering Events, 2nd Edition


Black Firsts is a testament to a rich but often overlooked part of our history. Jessie Carney Smith, William and Camille Cosby Professor of the... Read More »

Black Heroes


"If there is no struggle, there is no progress," wrote Frederick Douglass. "This struggle may be a moral one; or it may be a physical one; or it may... Read More »
---