Personal Finance Tip of the Day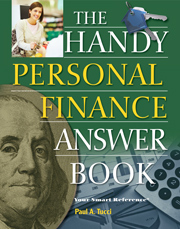 ---
What types of financial management can I set up without using personal financial software?
Expense budget templates can be found in Excel and Google programs.
Some documents and programs can be accessed on phone apps.
Net worth can be determined with built-in calculators.
---
---
Using such programs as Excel or Google spreadsheets, you can create specific files that help you manage all aspects of your personal life. Both have templates of such documents as expense budgets and net worth calculators, which help you keep track of your expenses and the growth in your savings portfolio, without having to learn any software. You can do this virtually by using Google documents, as the information will always be available to you, whether you are accessing it from home or at work, or even from your phone, which is an added convenience. As long as you keep up with entering the information into your spreadsheets you can easily use your own, rather than having to buy and learn how to use personal finance software.
From The Handy Personal Finance Answer Book by Paul A. Tucci, (c) 2012 Visible Ink Press(R) Answers to more than 1,000 answers to questions on personal finance, its history, and managing one's financial life.
Dig deeper with these related titles:
---