Personal Finance Tip of the Day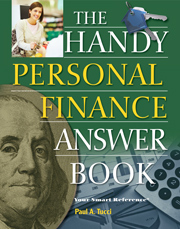 ---
What is a mutual fund and how does it make money?
It pools funds from many investors.
It enables investors to gain or lose from its performance.
It charges a management fee to its shareholders.
It will generally have positive gains in total, despite ups and downs in the market.
---
---
It is a professionally managed investment vehicle, which pools the funds from many investors and collectively invests these funds in stocks, bonds, cash instruments, commodities, other mutual funds, real estate, and many other types of investment instruments, which enables the investors to gain or lose from the performance of the fund.
The collective investments of the mutual fund may earn dividends on the shares they own, as well as capital gains on shares that they purchased and then sold, as well as capital losses, if they have sold shares at less than the purchase price. The fund also charges a management fee to all shareholders. After we subtract the expenses from the gains, the earnings of the fund are distributed to each investor in proportion to the amount of shares invested. Investors believe that, although any one stock or group of stocks in the fund's portfolio may go up or down, the total gains of the portfolio will be positive over time.
From The
Handy Personal Finance Answer Book
by Paul A. Tucci, (c) 2012 Visible Ink Press(R) Answers to more than 1,000 answers to questions on personal finance, its history, and managing one's financial life.
Dig deeper with these related titles:
---