Personal Finance Tip of the Day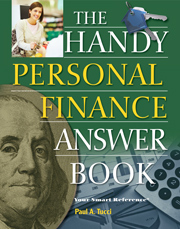 ---
How do we begin to save for retirement, and how do I know if I will have enough money saved for my retirement?
Use your employer's 401k program.
Understand your current financial picture.
Look ahead to the income you will have as a retiree.
Anticipate debts like mortgages and college payments that will affect your expenses.
---
---
The easiest way to begin saving for retirement is through your employer's 401k program. Companies will match the amount that you contribute, up to a certain limit (4% to 6%). The money may appreciate by the combined effect of your bi-weekly contributions, the matching funds provided by your employer, as well as through the growth of your investment choices over a long period of time.
It is important to understand what your financial picture is today, what kind of income will you want to live on in your retirement years, what other sources of income will you have (like social security, pensions, insurance investments, or other after tax investments). It is equally important to know if you will have any large debts, like mortgages, college tuition payments, or student loans, as that will also impact what your expenses will be. With compounding of investment income, reinvesting dividends, company matches, and getting an early start on investing for retirement, it may be easier to reach your retirement goal than you think.
From The
Handy Personal Finance Answer Book
by Paul A. Tucci, (c) 2012 Visible Ink Press(R) Answers to more than 1,000 answers to questions on personal finance, its history, and managing one's financial life.
Dig deeper with these related titles:
---