Personal Finance Tip of the Day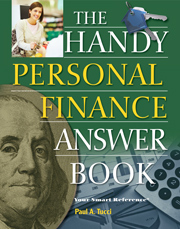 ---
How do we create a budget, and what is zero-based budgeting?
Gather investments and financial statements.
Record all sources of income.
Compile expenses and group them into categories.
Make sure expenses match income for a balanced budget, and any changes in one category must be matched by equal, but opposite, changes in an offsetting category to keep it balanced.
---
---
In order to create a budget, we must record all of our sources of income. This may include all the income that we make from our jobs, as well as income that we may make each month from savings and investments. It is important to gather all of your investment and financial statements, which will show this income on them. Next, we look at all of our expenses, and record each one in a column that we pay regularly. You may want to look at all checks that you have written over the past few months, as well as credit card expenses, and try to group them all into various categories.
This is a method of budgeting where one accounts for the spending of every dollar of income from all sources. If any one category must be revised upward, another must be revised downward so the effect is zero on the total amount that is spent during the budgeting period. This way, our expenses can never exceed our income, if we stick to our budget.
From The
Handy Personal Finance Answer Book
by Paul A. Tucci, (c) 2012 Visible Ink Press(R) Answers to more than 1,000 answers to questions on personal finance, its history, and managing one's financial life.
Dig deeper with these related titles:
---