The Handy Chemistry Answer Book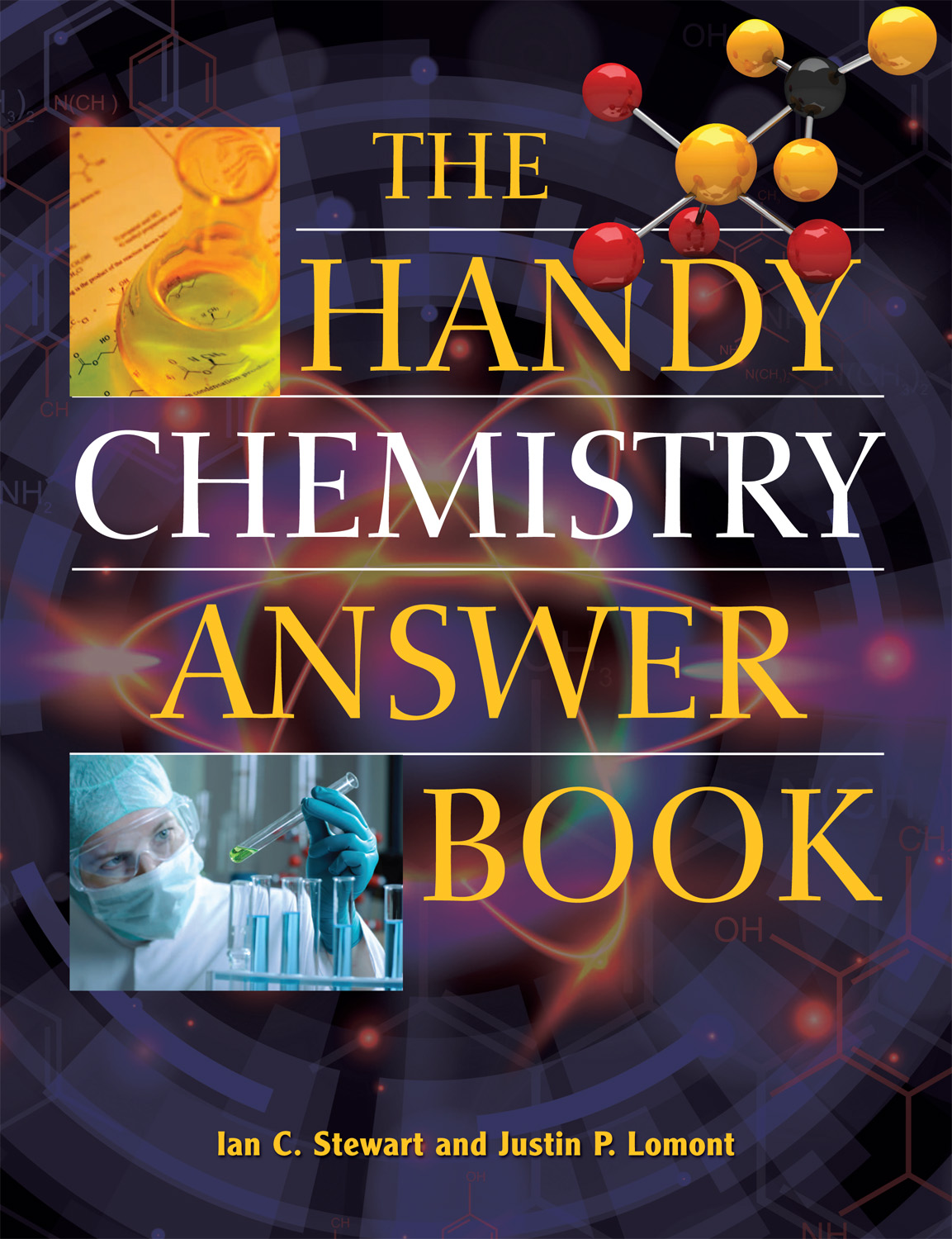 ...questions seem typical of those posed by students of all ages/levels/backgrounds and laypersons ... topics range from fairly simple to fairly complex ... a readable, entertaining work on various chemical concepts and subjects. Recommended. High school students, undergraduate students, and general readers.

Choice
...like having asked your chemistry buddy to do [a] search and get back to you with the bottom line. This book would be a particularly useful starting point for teachers in upper elementary to high school settings, for high school and general studies university students, and perhaps for parents with inquisitive children.

Journal of Chemical Education
... easy to scan ... for fascinating tidbits.. highly readable ... makes chemistry fun and appealing to a wide audience. The title will be of use to educators in primary and early high school, who will find it enormously useful in classroom discussions; parents looking to answer the myriad questions children ask; and high school student with a chemistry class requirement.

Library Journal
Don't Be Mixed Up about Chemistry!
Simplify the complex chemical reactions that take place everywhere in our lives with The Handy Chemistry Answer Book! In an engaging, easy-to-follow, question-and-answer format, everyday chemical concepts are tackled and explained in plain English (with a little help from formulas, photos, and illustrations) to help enlighten you about the building blocks of life and the universe. The secret life of atoms, how polar bears aren't actually white, why oil and water don't mix, and much, much more are revealed and explained.
The Handy Chemistry Answer Book covers the basics of chemistry (history, atomic structures, chemical bonds and reactions, organic and inorganic chemistry) to more advanced material (nuclear chemistry, biochemistry, physical and theoretical chemistry), as well as fascinating and fun chapters on green chemistry, "the world around us," and even a chapter on chemistry experiments you can enjoy doing at home.
Chemistry is often at the forefront of technological change, whether the ancient quest to make gold, early models of the atom, or solar cells, bio-based fuels, green chemistry, and the drive for environmental sustainability, this reference breaks down the essentials. The Handy Chemistry Answer Book covers nearly 1,000 common chemistry questions, such as:
What causes lightning?
How does photosynthesis work?
What is chirality?
What are hard and soft Lewis acids and bases?
Why are scientists so interested in semiconductors?
What do the different octane ratings mean at the gas pump?
What is the 18-electron rule?
What makes a fabric "waterproof"?
What are the twelve principles of green chemistry?

E-mail to a Friend
Quick Facts
ISBN: 9781578593743
PDF ISBN: 9781578594566
Kindle ISBN: 9781578594580
ePUB ISBN: 9781578594573
400 pages
140 photos, drawings, illustrations and line_drawings
7.125" x 9.25" paperback
$21.95 ($24.95 Can.)
Related Titles
You might also enjoy...
---
---