American Murder: Criminals, Crime and the Media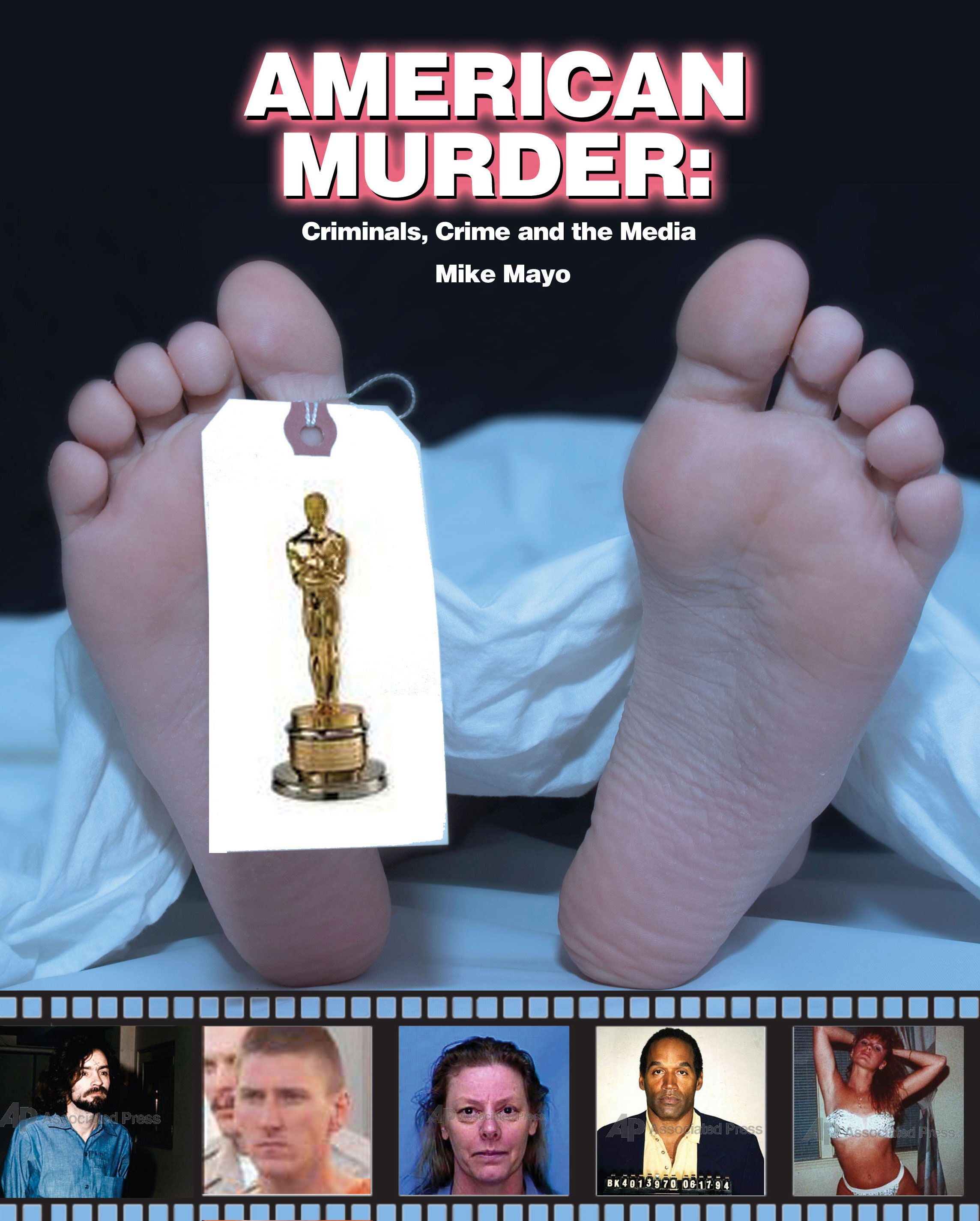 American Murder: Criminals, Crime, and the Media is an encyclopedic look at America's love affair in the media with lawbreakers. There is much to praise. Overall, American Murder is an excellent resource, and is recommended.

American Reference Books Annual
There are many true-crime compilations from which to choose, but a stronger focus on movies and how they have altered the legends may make this [book] worth purchasing. It's likely to be a hit . ...

Library Journal
Written in an informal style . . . this "encyclopedia" offers a rogue's gallery of famous US killings, killers, and other scoundrels.

Reference & Research Book News
Shaping Public Perception. Mayo's breezy and often-irreverent style sheds some fascinating light on events about which we think we know, and subjects ranging from outlaws and mobsters to serial killers. Despite its grim subject matter, it's a fun read.

The Roanoke Times
Mass murderers, spree killers, outlaws -- if they're notorious enough, Hollywood loves to get a hold of them and turn them into folk heroes or vicious monsters.
Separate fact from fiction with
American Murder: Criminals, Crime, and the Media
. You'll learn the details behind the nation's most notorious criminals and can compare the movie legends to the real crimes. Plus, you'll learn why some (Bonnie & Clyde, Jesse James, D.B. Cooper) were transformed into popular heroes while others (Charles Manson, Albert Fish) become incarnations of pure evil.
Test what you really know about America's most infamous psychopaths, assassins, criminals and villains -- from infamous murders (O.J., Robert Blake) to notorious serial killers (John Wayne Gacy, the Zodiac killer) to gangsters and mobsters (Al Capone, John Gotti). And, among the 300 cases explored are lesser-known psychopaths with some incredible tales:
∑ T. Cullen Davis, the Texas millionaire who provided the model for TV's J.R. Ewing and got away with more than J.R. ever dreamed
∑ Ronald DeFeo, Jr., the real Amityville horror
∑ Edmund Kemper, who told the parole board and doctors he was truly sorry for murdering his grandparents, but they didn't know what he had in the trunk of his car
∑ Beulah Annan, who has been the subject of two movies, one of them a Best Picture Oscar winner
You'll not want to meet any of these folks -- either the real or Hollywood versions -- except maybe when reading American Murder: Criminals, Crime, and the Media.
E-mail to a Friend
Quick Facts
ISBN: 9781578591916
PDF ISBN: 9781578592272
Kindle ISBN: 9781578592395
ePUB ISBN: 9781578592562
400 pages
100 photos and illustrations
7.25" x 9.25" paperback
$44.95 ($32.95 Can.)
True Crime
Related Titles
You might also enjoy...
Also by Mike Mayo...
Author Websites
---
---