The Astrology Guide: Understanding Your Signs, Your Gifts, and Yourself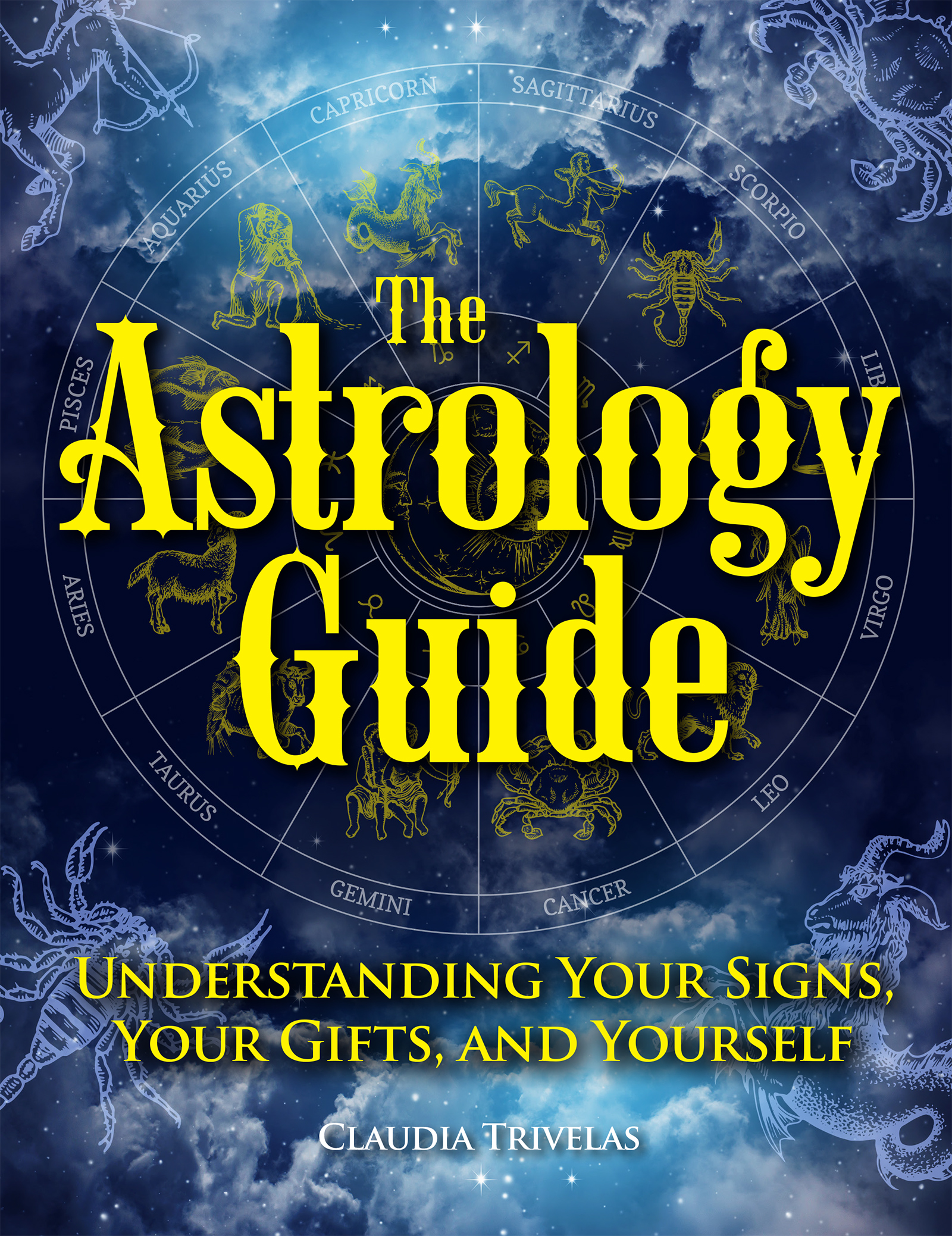 Astrological charts are created by determining the interconnectedness of constellations and planets at the place and time a person is born. … astrologer Trivelas masterfully and systematically delivers well-organized, well-written, and sophisticated interpretations of how these placements affect one's personality and potential. … Students of astrology and zodiac-curious readers will find a readable, easy-to-navigate, yet comprehensive reference tool for interpreting natal charts.

Library Journal
At the very moment you were born the alignment of the planets, stars, and so much more created impressions influencing who you are: a unique individual unlike any other. In The Astrology Guide: Understanding Your Signs, Your Gifts, and Yourself, author Trivelas shares insights on how to discover your own distinctive traits. The author teaches you how to peel back the layers of conditioning to discover your true authentic self.

Sharon Jeffers, author of Cards of Destiny - A Birthday Book and Daily Divination Guide
Capture the Wisdom of the Stars!
The ancient practice of astrology has been around for millennia. The Babylonians practiced it 2,400 years ago. The ancient Greeks did, too. It was long considered a scientific field of study. Today, astrology serves as a tool for increasing self-awareness, providing insight into problems and recurring issues, and for navigating actions that achieve optimal results.
Who are you? What makes you special? What are your individual gifts? From the basics—including signs, houses, elements, modalities, planets, ascendant rulers, sun, moon, and numerous combinations—to recently discovered dwarf planets, asteroids, and more, The Astrology Guide: Understanding Your Signs, Your Gifts, and Yourself is an essential guide to helping you harness the energy of your unique astrological influences and inherent abilities, as well as advising you about possible hazards and shortcomings you might face.
Learn how the imprint of your astrological birth chart will affect your relationships, friendships, health, jobs, lifestyle, and more! You'll explore your unique gifts as well as your shadows—what to improve upon or change. This fascinating book will guide you through astrology basics—the sun signs and houses; sun/moon combinations; ruler of the ascendant; chart signatures, and more—and go deeper to discover how all the heavenly bodies interconnect! Finally, you'll put it all together, opening up the wisdom of the stars and heavens, and building an understanding of your strengths and an awareness your flaws to live your best, most fulfilling life and be in sync with your birth chart, yourself, and everyone in your life!
E-mail to a Friend
Quick Facts
ISBN: 9781578597383
eBook ISBN: 9781578598205
Published 2023
352 pages
120 photos and illustrations
7.125 x 9.5 paperback
$24.95
Related Titles
You might also enjoy...
---
---