African American Hero of the Day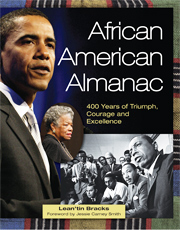 ---
What comedian is the oldest brother of a famous family of comedians and entertainers who made a splash in the early 1990s with a popular television comedy show
He is one of ten siblings, four of whom have made careers in the entertainment industry.
He got his first big break as a performer on Saturday Night Live.
He was a writer for the television series My Wife and Kids (2001-2005)
He both wrote and directed the "Scary Movie" trilogy of films.
---
---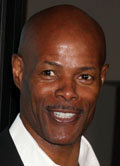 Keenen Ivory Wayans
Entertainer Filmmaker
Born June 8, 1958, his siblings include Damon Kyle (born September 4, 1960), Shawn Mathis born January 19,1971, and Marlon (born July 23, 1972). They grew up in a family of ten siblings in New York City in one of Manhattan's housing complexes.
Keenen and Damon both struck out to make a career in stand-up comedy, with each taking his own route. Damon was doing films and stand-up and at one point landed a spot on Saturday Night Live. Keenen was also doing stand-up as well as several television series. The two came together in the film Hollywood Shuffle in 1987. After Keenen's success with the film I'm Gonna Git You, Sucka in 1989 (a hilarious send-up of 1970s "blaxploitation" films), he wrote and produced the television comedy series In Living Color. In 1990 Damon joined the cast as the show offered outrageous parody and was often irreverent.
Damon left In Living Color after four seasons and continued to appear in films such as Blankman (1994), Celtic Pride (1996), and also continued to write. Keenen's most successful television series as a writer to date has been My Wife and Kids, which ran from 2001 to 2005. Damon Waynons was awarded the People's Choice Award in 2002 and he continues to offer insight and humor in his writing and acting. He released the novel Red Hats in 2010
Keenen Wayans has continued to write and direct and has been most successful with the directing and writing of the film series: Scary Movie (2000), Scary Movie 2 (2001), and Scary Movie 3 (2003).
From African American Almanac: 400 Years of Triumph, Courage and Excellence by Lean'tin Bracks, (c) 2012 Visible Ink Press(R). A wealth of milestones, inspiration, and challenges met . . .
Dig deeper with these related titles:
African American Almanac: 400 Years of Triumph, Courage and Excellence


A wealth of milestones, inspiration, and challenges met. . . The most complete and affordable single-volume reference of African... Read More »

Freedom Facts and Firsts: 400 Years of the African American Civil Rights Experience


Spanning nearly 400 years from the early abolitionists to the present, this guide book profiles more than 400 people, places, and events that have... Read More »

Black Firsts: 4,000 Ground-Breaking and Pioneering Events, 2nd Edition


Black Firsts is a testament to a rich but often overlooked part of our history. Jessie Carney Smith, William and Camille Cosby Professor of the... Read More »

Black Heroes


"If there is no struggle, there is no progress," wrote Frederick Douglass. "This struggle may be a moral one; or it may be a physical one; or it may... Read More »
---