African American Hero of the Day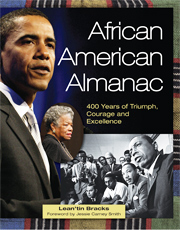 ---
Whose book Know What I Mean?: Reflections on Hip Hop contradicted some of the views of comedian Bill Cosby about black youth?
He teaches African American studies at Penn State University.
He was born in Detroit, Michigan, in 1958.
He has written columns for Christian Century and The Nation.
He believes that rap music is a culturally significant form of art and has testified before the U.S. Congress about it.
---
---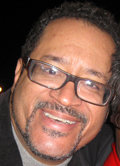 Michael Eric Dyson (1958-)
Scholar, Author, Lecturer
On October 23, 1958, Michael Eric Dyson was born in Detroit, Michigan. Early on in his education he attended Cranbrook Boarding School in Bloomfield Hills, Michigan for two years. He completed his education at Cass Technical High School in Detroit and later was ordained as a Baptist minister. Dyson attended divinity school at Knoxville College in Tennessee and in 1982 he received his B.A., magna cum laude, from Carson-Newman College. He earned his M.A. in 1991 and his Ph.D. in 1993, in religion, from Princeton University.
Dyson began teaching as an assistant professor at Brown University. His interests were focused toward a larger audience than just the collegiate community. Along with teaching, Dyson wrote film reviews, became a columnist for Christian Century and The Nation and wrote his first book, a collection of essays. While seeking to address issues relevant to African American cultural and political concerns he wrote the text Between God and Gangsta Rap in 1997. His placement of rap within the cultural context of the African American experience brought him to the attention of the large media. He was considered an authority on this cultural medium and subsequently was asked to speak before a congressional committee, give lecturers on the genre, and to serve as a guest on talk shows.
In 1996 Dyson was appointed as head of the Institute of African American Research at the University of North Carolina Chapel Hill. He also taught at Columbia University and DePauw University in Chicago before joining the faculty at Penn State in 2002 as the Avalon Foundation Professor in the Humanities and African American Studies.
Dyson continues to bring open, honest, and intellectual discourse to issues of race and other factors which affect the African American community, primarily in the area of pop culture and American influence on African American society. In 2004 Dyson questioned the comments of Bill Cosby regarding Cosby's awareness of all the factors that impact social and economic behavior of lower income African Americans. In 2007 he published Know What I Mean?: Reflections on Hip Hop and on April 6, 2009, Dyson started his own radio show with Oprah Winfrey as his first guest. He dedicated to her his seventeenth book, Can You Hear Me Now?: The Inspiration, Wisdom and Insight of Michael Eric Dyson.
From African American Almanac: 400 Years of Triumph, Courage and Excellence by Lean'tin Bracks, (c) 2012 Visible Ink Press(R). A wealth of milestones, inspiration, and challenges met . . .
Dig deeper with these related titles:
African American Almanac: 400 Years of Triumph, Courage and Excellence


A wealth of milestones, inspiration, and challenges met. . . The most complete and affordable single-volume reference of African... Read More »

Freedom Facts and Firsts: 400 Years of the African American Civil Rights Experience


Spanning nearly 400 years from the early abolitionists to the present, this guide book profiles more than 400 people, places, and events that have... Read More »

Black Firsts: 4,000 Ground-Breaking and Pioneering Events, 2nd Edition


Black Firsts is a testament to a rich but often overlooked part of our history. Jessie Carney Smith, William and Camille Cosby Professor of the... Read More »

Black Heroes


"If there is no struggle, there is no progress," wrote Frederick Douglass. "This struggle may be a moral one; or it may be a physical one; or it may... Read More »
---