African American Hero of the Day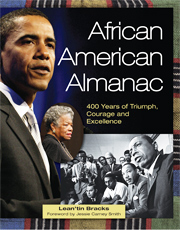 ---
Who was the famous nineteenth-century AME bishop who wrote History of the African Methodist Episcopal Church (1891)?
He was born in Charleston, South Carolina, in 1829.
Initially he was a Lutheran, but switched denominations in 1841.
During the Civil War he met with President Lincoln about emancipating the slaves.
After the war, he focused on missionary work in Africa.
---
---

Daniel Alexander Payne (1811-1893)
African Methodist Episcopal Church Bishop, Educator
Payne is a towering figure in the history of African American religion and probably the greatest educator in the history of the African Methodist Episcopal Church. Born to free parents in Charleston, South Carolina, Payne received an excellent education and opened a school for black Charlestonians in 1829. An act of the South Carolina legislature forced him to close the school six years later. Payne traveled north and studied at the Lutheran Theological Seminary in Gettysburg, Pennsylvania. He delivered forceful anti-slavery speeches and, in 1841, switched his affiliation to the African Methodist Episcopal Church. He was ordained one year later and was elected a bishop in 1852.
Payne visited President Abraham Lincoln in the White House in 1862 and was a persistent advocate for emancipation and the freed people. In 1863, Payne bought Wilberforce University from the Methodist Episcopal Church. That university was the flagship school for the African Methodist Episcopal Church, and as its president and chief booster, Payne was the dominant presence there for the next thirty years. After the Civil War, Payne plunged himself deeply into oversight of the missionary work to the southern and western states and eventually to Africa. He was one of the first African Americans to visit Charleston after its liberation by the Union Army in 1865. He initially was a strong supporter of black ministerial involvement in Reconstruction governments in the South, but Payne (widely known to have an impeccable character) changed his mind after exposure to southerners' corruption and misdeeds soured him on political participation. In 1882, he refused a conductor's order to move to a segregated smoking car, and after the conductor evicted him from the train, protest meetings were held in many American cities. During his last five years of life he published two important books, Recollections of Seventy Years (1888) and his well-researched History of the African Methodist Episcopal Church (1891).
From African American Almanac: 400 Years of Triumph, Courage and Excellence by Lean'tin Bracks, (c) 2012 Visible Ink Press(R). A wealth of milestones, inspiration, and challenges met . . .
Dig deeper with these related titles:
African American Almanac: 400 Years of Triumph, Courage and Excellence


A wealth of milestones, inspiration, and challenges met. . . The most complete and affordable single-volume reference of African... Read More »

Freedom Facts and Firsts: 400 Years of the African American Civil Rights Experience


Spanning nearly 400 years from the early abolitionists to the present, this guide book profiles more than 400 people, places, and events that have... Read More »

Black Firsts: 4,000 Ground-Breaking and Pioneering Events, 2nd Edition


Black Firsts is a testament to a rich but often overlooked part of our history. Jessie Carney Smith, William and Camille Cosby Professor of the... Read More »

Black Heroes


"If there is no struggle, there is no progress," wrote Frederick Douglass. "This struggle may be a moral one; or it may be a physical one; or it may... Read More »
---