The Handy Armed Forces Answer Book: Your Guide to the Whats and Whys of the U.S. Military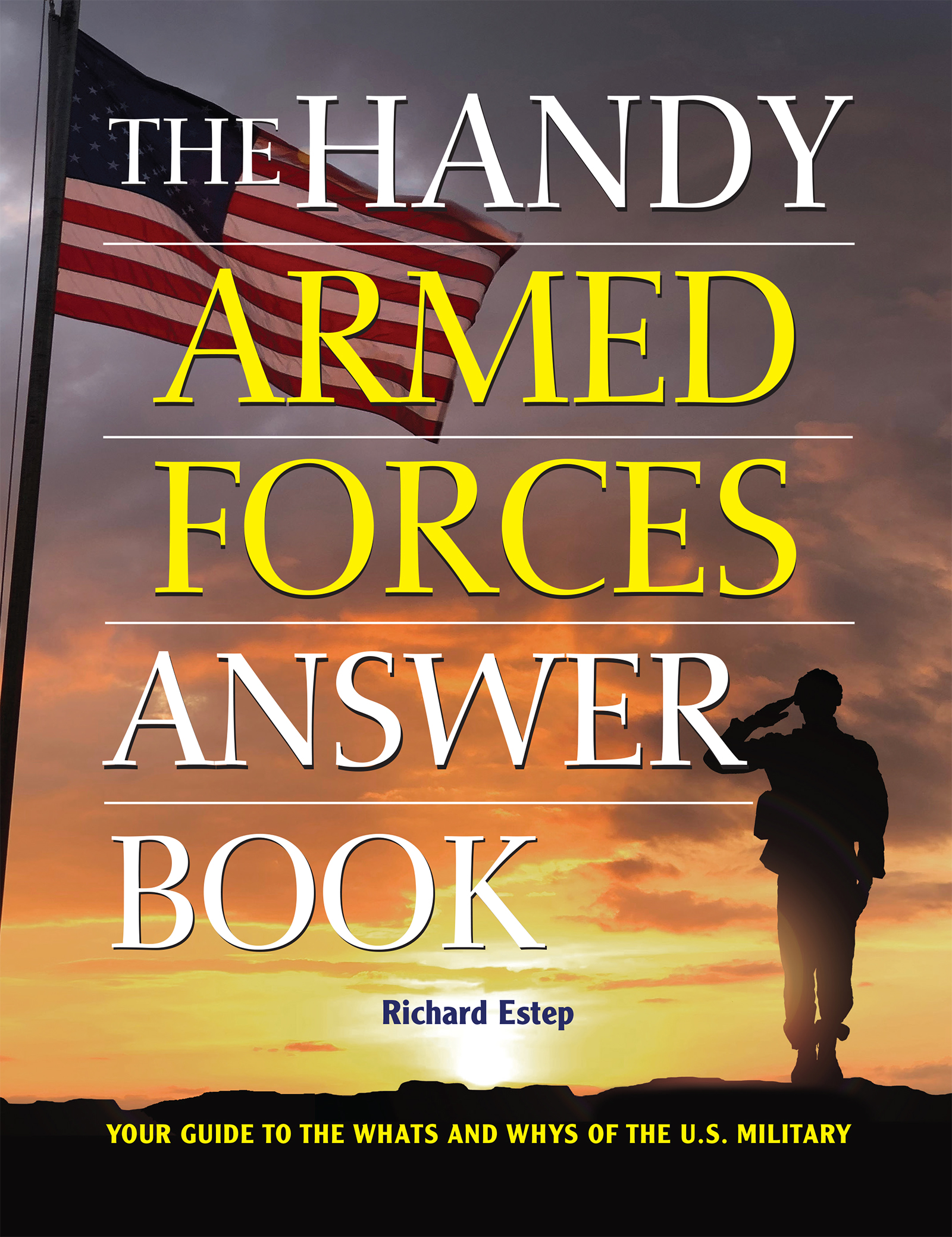 … answers questions about the US Army, Navy, Marine Corps, Coast Guard, Air Force, Space Force, and Special Operations Forces … covers the history of each military branch, their role in specific conflicts and wars, the weapons used, and key individuals, as well as the basics of the US military.

Book News
Army, Navy, Air Force, Marines, Coast Guard, and Space Force.
The story of the United States military and its branches is the story of America itself. It has grown from a small, scrappy band of colonists to become the world's mightiest military machine. Its organization and branches have morphed and adapted to a changing world, new technologies, and the needs of the people it serves.
Wars, weapons, and warriors; history, hymns, and traditions; pivotal moments, technological advancements, and people for each of the six branches of the United States military are covered in The Handy Armed Forces Answer Book: Your Guide to the Whats and Whys of the U.S. Military. This fascinating guide to each of the branches—from how they came to be to where they are headed—answers nearly 600 intriguing questions, including …
How is the U.S. military organized?
How do the branches work together?
When did the Army Air Corps become the U.S. Army Air Force?
What is the selection process like for Special Forces?
Who was the Continental Army's first Commander in Chief?
How does the military rank structure function?
How does somebody become an Air Force officer?
What is the motto of the Coast Guard?
How many bases does the military have?
What is the Marine Corps Hymn?
Did any Coast Guard vessels serve in combat?
What type of aircraft is Air Force One?
Who said "Retreat? Hell! We just got here!"
Who were the Buffalo Soldiers?
What was the "Brown Water Navy"?
What are the Blue Angels?
What is the most challenging USAF plane to fly?
What is the origin of the Coast Guard "racing stripe"?
Does the Space Force have any operational bases?
How did a mutiny help establish the United States Naval Academy?
What is the longest-serving personal weapon used by the American soldier?
What is the difference between a UAV and a drone?
What attack submarines does the Navy deploy?
Who defends the United States against cyberattacks and other digital threats?
The Army, Navy, Air Force, Marines, Coast Guard, and Space Force are uniquely American, each in their own way. Learn what makes these soldiers and each branch special in The Handy Armed Forces Answer Book!
E-mail to a Friend
Quick Facts
ISBN: 9781578597437
eBook ISBN: 9781578597741
Published 2022
464 pages
130 photos and illustrations
$24.95
Related Titles
You might also enjoy...
Also by Richard Estep...
---
---